The advertising ecosystem has seen an exponential amount of growth the past couple of years. It has also led to the creation of new advertising platforms that would help in the advertising scenario. Media.net is also one of such platforms and is now a leading ad tech company that brings demand from the Yahoo Bing advertiser pool and is focused on developing innovative monetization products for digital publishers. In accordance with revenue, it runs the second-largest contextual ads program globally and has always performed well on product-based niches. They help you prioritize user experience and their ads are completely customized to the look and feel of your pages for higher user engagement and bring demands for your inventory at the global level. Their contextual ads open up advertising search budgets worth billions of dollars. This format filters the user's intent via relevant search keywords, resulting in finely targeted ads and much higher revenues as advertisers are willing to pay more for visitors with qualified intent. In this article here, we would discuss the revenue and CPM rates that you can generate from Media.net and segment it according to countries and niches. 
Media.net CPM Rates by Country: 2020 Edition
You can expect an average CPM of around 1 USD for two-tier countries and over 3 USD for tier 1 countries. An average RPM for 10,000 views would be 10 USD. It must be noted that traffic from tier 1 countries effectively increases your CPM rates and overall revenue. So, you must focus on that. Also, it must be noted that media.net is more focused on quality than quantity and would restrict if your site is not of high quality.
Media.net CPM Rates for Health Blogs
Media.net CPM Rates for Finance Blogs
Media.net CPM Rates for Real Estate Blogs
Media.net CPM Rates for Home Improvement Blogs
How to Increase Media.net CPM Rates
One of the easiest ways to increase your CPM rates is to focus on traffic from tier 1 countries and make sure you can drive them. Tier 1 counties like the US, UK, Australia, Canada have the highest CPM rates and that is well known. If you manage to get traffic from such countries, your overall revenue and CPM rates would automatically increase. Other than that, you could add multiple ad widgets to your page, and make sure your ad visibility is high to earn better CPM rates. You can have an account rep take over and help you in ad optimization. You must know what the right niche for Media.net is and you need to be in the right niche and business model if you wish for this to work. Media.net is great for product-heavy niches that come with a lot of buying options.
Media.net is clearly an excellent choice and would bring you amazing revenues, but you must know that some of their ads are based on a second click revenue model, i.e. you would only get paid for the second click. Hope this helps.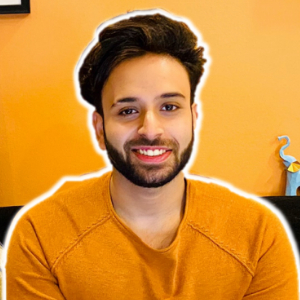 I and my team research various ad networks and can help you increase your overall Ad CPM Rates; so you could rake in more greenbacks with an increased website revenue. I am just a mail away, so reach out to me if you want to tap into the power of the online publishing business with me. mail: [email protected]