Ad Exchange is being used by advertisers, agencies, publishers, and ad intermediaries increasingly these days for the purpose of buying more media. However, there is significant ambiguity around what ad exchange is. It is just a digital platform that helps advertisers and publishers sell and buy advertising space, often via real-time auctions, and is generally used to sell display, video, and mobile ad inventory. Anyone can buy from ad exchanges, given that they are allowed into the sales process. Generally, advertisers and agencies use their bidding technologies or demand-side platforms, but ad networks and other entities can also buy ads from exchanges. It is a massive pool of impressions, and publishers put their ad impressions in there hoping that someone would buy it and buyers choose which one they would pick via DSPs. They make decisions on information like the user's previous behavior, device type, time, and such. So, essentially, Ad Exchanges provide a more efficient and effective way to buy and sell advertising because it helps advertisers buy across various sites compared to negotiating directly with publishers. In this article, you will find more details about the kind of CPMs you can earn from Google Ad Exchange.
Google Ad Exchange CPM Rates by Country 2020
Here, we have segmented the Google Ad Exchange CPM Rates according to countries.
Google Ad Exchange CPM Rates in India 2020
The CPM rates by Google Ad Exchange for Indian traffic are highly dependent on the niche of the website and the audience type. For an average, the CPM would be around 30 cents if most of the traffic is from India. It also depends on the factors like click-through, placement of the ad unit, ad size, and audience type. For example, if you have auto-refreshing ADX units, your CPMs would be lower, but your CPMs would increase with better engagement.
Google Ad Exchange CPM Rates in the US
It is a given that tier 1 countries get the best CPM rates there are, especially the case with countries like the USA. It is important to remember that ADX offers auto-refresh ads, so after 30 and 60 secs, you can bring in additional revenue. Also, the CPM rates for ADX are easily 30-35% higher than AdSense. For US traffic, you can quickly get a CPM rate of 3-3.5 USD, increasing according to the factors.
Google Ad Exchange CPM Rates in the UK
UK is another tier 1 country that is blessed with phenomenal CPM rates. However, you must have noticed in many instances that their CPM rates are much lower than that of the USA, despite their similar markets. One reason for the same is that the UK has lower ad spend than the UK, and they have lower CTRs. That given, the CPM rate for the UK averages at around 2 to 2.8 USD.
Google Ad Exchange CPM Rates in Indonesia
You must have already learned that the countries around Asia and the Pacific region get very low CPM rates. One way to get around high revenues is assuring that you have a lot of incoming traffic from the tier 1 countries. If that is not the case, you can place multiple ads in highly places and hope for better CTRs. For example, the CPM for Indonesia averages around 10 to 20 cents.
Google Ad Exchange CPM Rates in Q1
The CTR was around 0.35%, and the CPM was about 2.80 USD, and the CPC was 75 cents.
Google Ad Exchange CPM Rates in Q2
The CTR for the second quarter continued to be the same- 0.35%, and the CPM lowered to 2.25 USD, and the CPC lowered to 64 cents. This drop is pretty standard in the second quarter.
Google Ad Exchange CPM Rates in Q3
Generally, in the third quarter, there is an increase in the rates. The CTR increased to 2.35%, and the CPC lowered to 40 cents.
Google Ad Exchange CPM Rates in Q4
In the fourth quarter, generally, the CPMs are the highest, and the same is expected for now.
How to Increase Google Ad Exchange CPM Rates?
Wrap up
You must now have a clearer understanding of how Google Ad Exchange works and the king of revenue you can earn from it. The segmented CPMs would show you the different kinds of CPMs you would in accordance with the year's time and traffic. I hope this helps.
This display was created using Lasso
Increase Your Website Revenue with These 'Handpicked' Ad Networks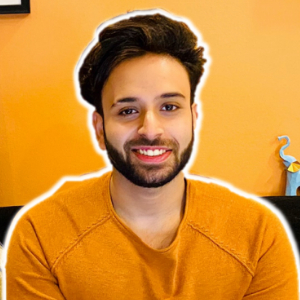 I and my team research various ad networks and can help you increase your overall Ad CPM Rates; so you could rake in more greenbacks with an increased website revenue. I am just a mail away, so reach out to me if you want to tap into the power of the online publishing business with me. mail: [email protected]