A year of quarantine has changed the way we shop, work, and, honestly, live. Everyone is looking at different ways to revive their business in this 'new normal,' and the publisher community is no exception. As ad spend was trimmed down for most of the year, revenues also took a hit despite CPM numbers staying high for some publishers.
Publishergrowth: The Revenue Acceleration Platform for Publishers
Blognife is elated to announce the launch of Publisher Growth- a community of publishers that helps you actively accelerate your revenue. This platform assists publishers in growing their traffic and revenue. As publishers, you can share and read reviews of ad networks and hosting companies. You can connect with other publishers to build links for growth and monetization hacks and more. This platform will help you stay up to date with the advertising and publisher ecosystem.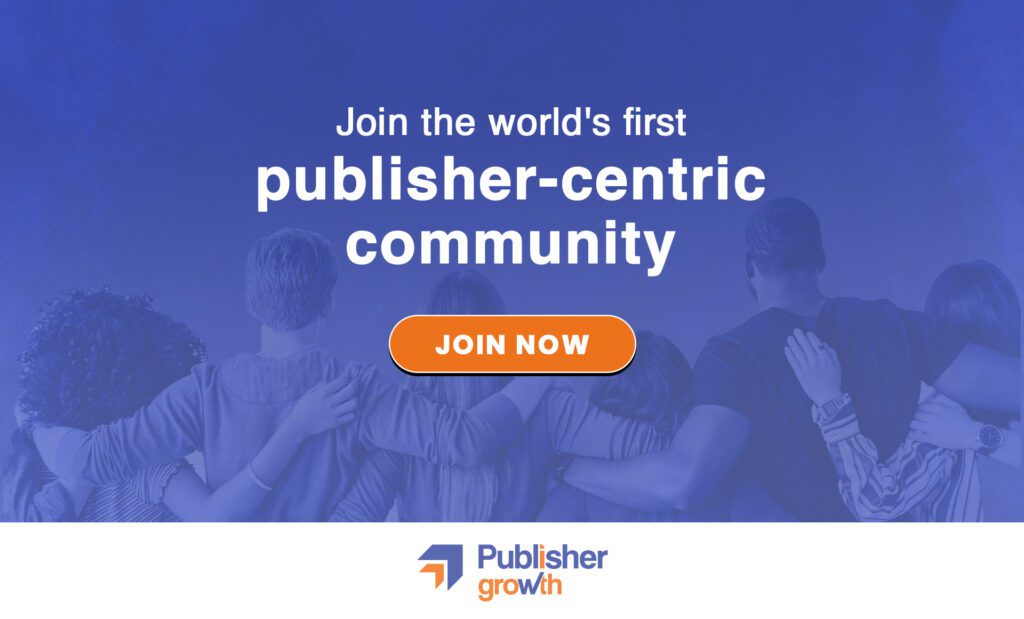 Features:
List of 200+ ad networks to monetize your site across all verticals.
Personalized site audit upon signing up on the platform that can increase your revenue.
Find all upcoming adtech conferences, webinars, and events in one place.
Stay informed with the latest adtech news across the globe.
Publishers now are looking at ways to rebuild their ad revenues to sustainable levels to keep running shop. In Q4, publishers are gearing up for the holidays, the busiest season of the year. Is this year's holiday season going to be the same as years past? Not really. While ad budgets might have grown steadily compared to the first three quarters of 2020, consumer buying behavior has changed drastically. According to eMarketer, 71% of US adults plan to do more than half of their holiday shopping digitally this year, compared to 59% in 2019.
So what is it that publishers can do to rejuvenate their revenue numbers? Here are three techniques that can help you attract every last ad dollar, as well as future-proof your revenue streams.
1. Invest in the right verticals
The year 2020 has changed the game for the adtech industry as ad spends took a massive hit. But all is not lost. Verticals like retail and personal finance are on a positive trajectory, and so earnings in these verticals are making a recovery. Retail will account for almost 21.0% of total ad spends in the US this year. According to eMarketer, US retail digital ad spending will increase by 3.1% in 2020 to $28.23 billion. Right now is a good time for publishers in this vertical to monetize as much as they can via various ad formats across platforms. Finance is another vertical where ad spends are increasing. In the US, they are likely to increase by 9.7% this year to $19.62 billion. Content creators and publishers in the finance space must make the most of these ad budgets in the remainder of Q4.
2. Tap into various demand sources
As the old saying goes, Don't put all your eggs in one basket. It's important to know that just one demand source will not suffice when it comes to maximizing your website's revenue potential. In times as unprecedented as now, it is only wise to tap into various ad demand sources across display, search, video, and native to bring in maximum revenue from these budgets. This allows you to open up your inventory to a broader advertiser base, and even if a single demand source does not perform well, you always have the other ad budgets to rely on.
As budgets were trimmed and ad spends declined, the only demand source that withstood these disruptions better than any other was Search. According to eMarketer, while Display budgets fell by 34%, Search budgets took a hit by just 9%. This proves that if you plug in Search demand to your ad stack, you can save your overall revenue from a bad fall. In my opinion, the most effective way to leverage search is to partner with an ad platform, like Media.net, that offers unique search budgets.
With Media.net, you can tap into exclusive search demand from the Yahoo Bing! Contextual ads network worth $6 billion+, which absolutely no other ad platform can offer. Of course, this is over, and above the access, you get to leading DSPs, SSPs, Agencies, and Direct Advertisers. When you work with Media.net, you open up your inventory to a sizable volume and premium quality of demand sources and budgets that only they can provide via their partnerships.
3. Place your bets on contextual ads
With privacy regulations like GDPR and CCPA being enforced, and Chrome's inevitable ban of third-party cookies, collecting and using third-party data to target relevant audiences is no longer a viable option. Instead, this is the right time to leverage contextual ads to make the most of your content assets. According to a recent IAS report, 74% of consumers like to see ads that match the content they are viewing. One ad platform that I recommend when it comes to running effective contextual ads is Media.net. Their proprietary contextual tech conducts a keyword and page-level analysis of your website to determine the kind of ads that will work for both – your content and your audience. This way, you can display hyper-relevant content to a high-intent audience, thereby increasing clicks and conversions.
Best Ad Networks to Boost Your Overall Revenue
I have tried a number of ad networks and finally found these ad networks to be a perfect choice for most of the websites. The code installation is like a breeze and you can see your earnings from day one onwards. Makesure you give them a months time for the demand to pick up and optimizations to kick in.
1. Setupad: Best High-Paying CPM Ad Network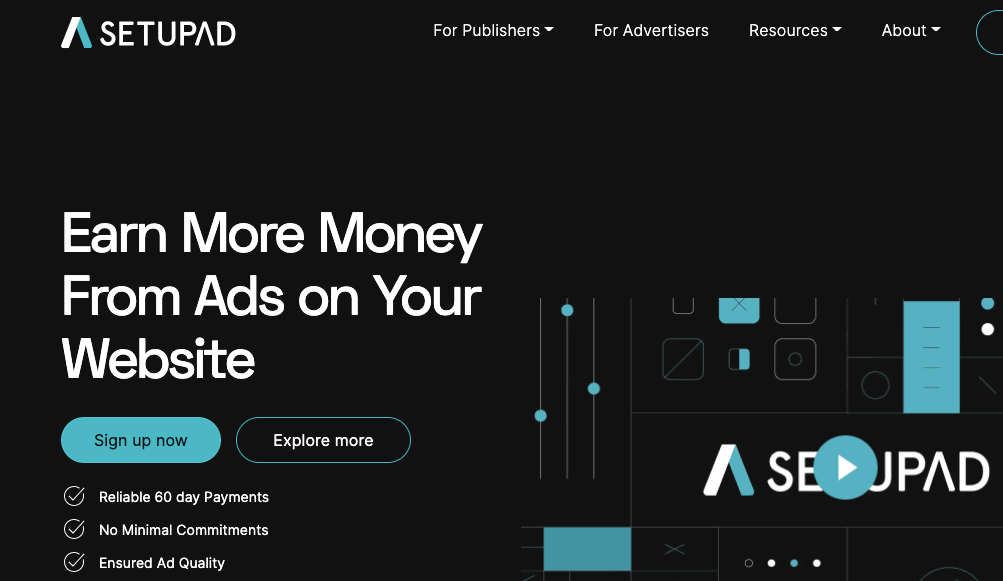 Setupad is one of the best website monetization platforms to increase ad revenue. You are assured of a dedicated account manager that helps you through the onboarding process and continuous monetization improvements, and you can benefit from their unique demand, top SSPs, DSPs, and preset programmatic Deals.
Eligibility Criteria for Publishers: Publishers must have a minimum of 100k worldwide visitors, with a significant portion originating from tier one countries such as the United States, United Kingdom, Canada, and Australia.
Features: header bidding, multiple SSPs, auto-refresh ads, lazing loading ads
Recommend for: For better monetization, websites with a high volume of the US or tier one traffic are recommended.
Payment: NET 45-60 days
Additional Note: Their integration is pretty quick and easy. They run header bidding, so you'll have access to many SSPs with just a line of their code.
2. Mgid: Best Native Ad Network for Publishers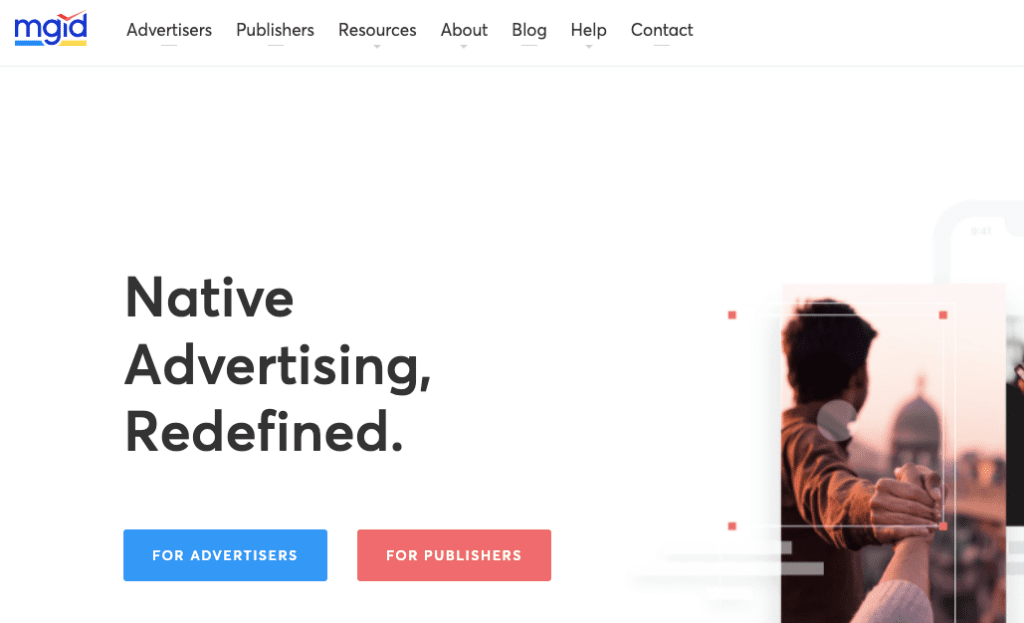 Mgid helps publishers generate the highest revenue yield with their native ad solutions. It gives publishers 100% control over their audience, empowering them with technology to engage and retain users, generate revenue streams from direct advertisers and build their monetization strategies with robust analytics.
Eligibility Criteria for Publishers: Publishers should have decent traffic from tier 1, tier 2, or tier 3 countries.
Features: Mgid provides a native advertising widget that can be integrated into any website.
Recommend for: For better monetization, websites with a high volume of the US or tier one traffic are recommended.
Payment: NET 30 days
Additional Note: You can run their native advertising widget and other native ad partners for better monetization.
3. iZooto: Incremental Push Revenue for Publishers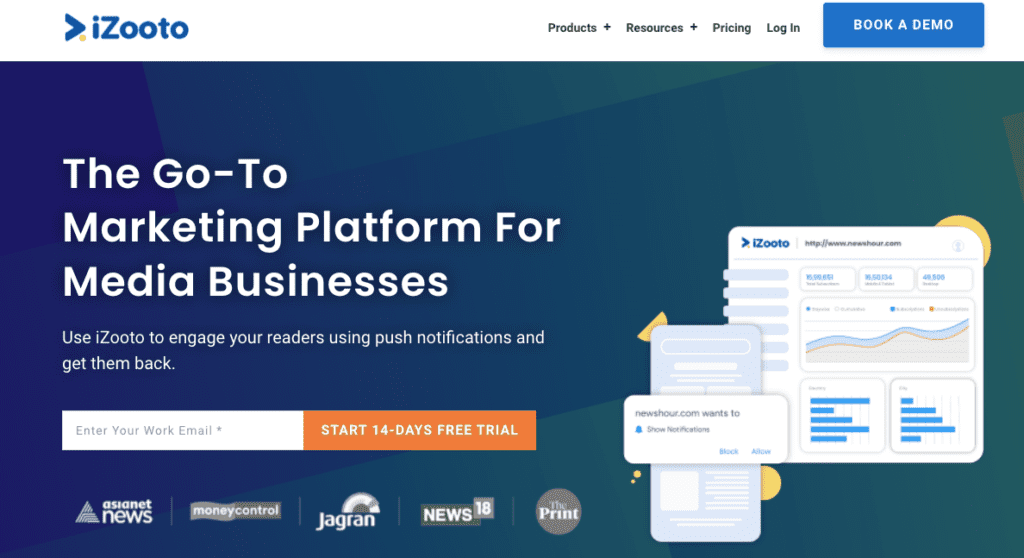 iZooto helps publishers build an audience and drive user engagement with web push notifications. iZooto allows publishers to tap into web push notifications for driving traffic and monetization using native content ads. iZooto is essentially a marketing stack for publishers that helps them build and own their audience.
Eligibility Criteria for Publishers: To be eligible for an authorized iZooto account to begin monetizing, publishers must have a minimum of 100k monthly US page views.
Features: increase website page views with targeted push notifications and monetizes our subscriber list with native ads
Recommend for: For better monetization, websites with a high volume of the US or tier one traffic are recommended. News verticals tend to perform best.
Payment: NET 60 days
Additional Note: Since iZooto is a self-serve site, it's simple to sign up. However, you must have at least 5,000 US push subscribers to see some revenue coming.
In a nutshell
It is time to pivot your ad revenue strategies not just because 2020 is anything but normal, but we see changes in ad tech here to stay. In all honesty, it's best to use a combination of the techniques I've mentioned to ensure you're a step ahead of your competition in the monetization journey.
Our Recommended Tools for Publishers:
Looking to Increase your Ad Revenue:
Get in touch with me for a personalised consultation and increase your ad revenue across native, display, video (instream and outstream), in-app and other verticals. I also assist in customized DFP setup, header bidding, and content creation strategy. My skype id is:
ronniedey
. Feel free to connect!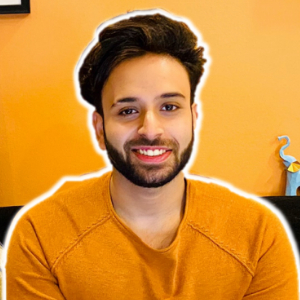 I and my team research various ad networks and can help you increase your overall Ad CPM Rates; so you could rake in more greenbacks with an increased website revenue. I am just a mail away, so reach out to me if you want to tap into the power of the online publishing business with me. mail: [email protected]