The episodic series of spoken words in digital audio files is podcasts, and I am confident that you have come across it sometime. Following the statistics provided by Apple, there are over 5,20,000 active podcasts, and they have more than 18.5 million episodes. So, it is pretty clear that podcasts have become quite a trend now. The industry has seen immense growth since 2013, and they are expanding widely. In 2019, there was an addition of 20 million more podcast listeners than the previous year. It was expected that the advertisers would spend over 500 million USD on podcast ads in 2020. One of the significant reasons for podcasting to become more prevalent is that it has proved to be more effective than the conventional methods, and the latter has been becoming increasingly inefficient. It is highly engaging for the delivery of messages, and because of its nature, the listener tends to hang onto every word of it. Generally, people listen to podcasts because of the admiration or respect for the host, and it is unlikely that they would not engage in an advertisement that their host would endorse. Here, in this article, we would talk about the podcast advertisements at large and the CPM rates, and the possible revenue you can generate.
Publishergrowth: The Revenue Acceleration Platform for Publishers
Blognife is elated to announce the launch of Publisher Growth- a community of publishers that helps you actively accelerate your revenue. This platform assists publishers in growing their traffic and revenue. As publishers, you can share and read reviews of ad networks and hosting companies. You can connect with other publishers to build links for growth and monetization hacks and more. This platform will help you stay up to date with the advertising and publisher ecosystem.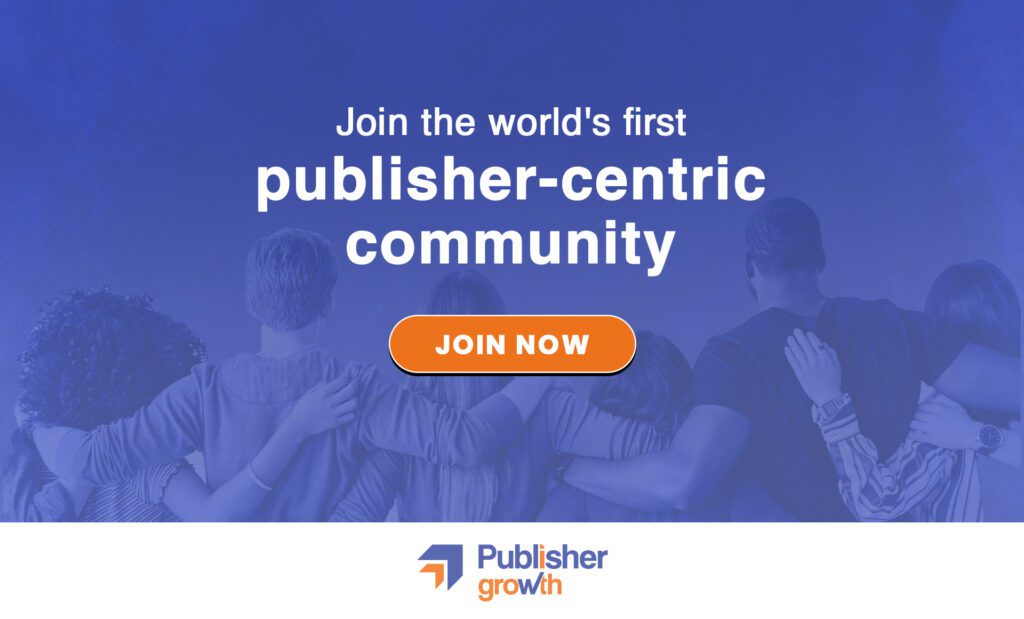 Features:
List of 200+ ad networks to monetize your site across all verticals.
Personalized site audit upon signing up on the platform that can increase your revenue.
Find all upcoming adtech conferences, webinars, and events in one place.
Stay informed with the latest adtech news across the globe.
Podcast CPM Rates by Country 2023
Here, you will see the podcast CPM rates segmented following the countries.
Podcast CPM Rates in India 2023
India hopes to achieve the US standard for podcast CPM rates. It is not much of a shock that the Indian traffic, and other traffic from countries in the Asian region, do not get the best CPM rates. One can expect to earn about 500 USD to 5,500 USD or more per month. The CPM rates here are not all that great.
Podcast CPM Rates in the US
The tier 1 countries like the USA and the UK are giving the best CPM rates available. For example, the CPMs for the traffic from the US can range from USD 24 to USD 34, depending upon the kind of ad type used. This is undoubtedly the best in the industry.
Podcast CPM Rates in the UK
Another country you want traffic from, for significant revenues in the UK. You would get good CPMs that range from over USD 21 to USD 23 in accordance with the kind of ads used.
Podcast CPM Rates in Indonesia
It is pretty known that the countries around Asia and the Pacific region do not get good CPMs. For Indonesian traffic, you do not the best CPM rates.
Podcast Sponsorship Advertising Rates 2023
There are two different kinds of podcast ads that advertisers can run. They are the 15-second pre-roll and 60 seconds mid-roll. You must have heard the host talk about the sponsors in a couple of places at the beginning of the podcast. Pre-roll ads are generally 15 seconds long and are placed before the content of the show. For example, the host would talk about the advertiser's products or services before the podcast content. Mid-roll ads are placed around the middle of the show, and post the 40-70% of the content is done. The general podcast advertising CPM would be around 18 USD for 15-second pre-roll ads and 25 USD for 60-second mid-roll ads.
The Future of Podcast Advertising
Podcasts are taking up the spot of radio advertising. One of the primary reasons for the success of podcasts was entering into the age of celebrity podcasts with WTF with Marc Macron and Here's the Thing by Alec Baldwin and such. Most of the most preferred podcasts are hosted by celebrities or influencers. Podcasts are more intimate than social media and allow people to connect with their following truly. However, it is essential to remember that podcasts are still under-monetized, despite the comparatively higher CPMs. It is only USD 0.01 per listener hour, which is an awful lot lower than radios. One reason for this is that there is no actual ad marketplace for podcasts just yet. Podcasters do not get attribution sometimes because people access podcasts when they drive or work out and remember the promo code and such and use it later. However, with the growth of podcasting, the demographics are diversifying. It is expected that the newer podcasts will be focused on females and would be female-hosted podcasts and audio dramas. Larger podcast producers are now translating their audios for non-English speaking audiences. Podcasts are there to stay.
The Best Performing Niches for Podcast Advertising
You need to understand the demographics of your audience before you decide on the niche. You will see that most of your audience is from the age range of 16-30 years. Comedy is considered the best niche for podcast advertising and has truly stood out. Other than that, true crime was an unexpected hit. People also prefer motivational things on podcasts. You need to remember what the audience would want and base it on that.
Wrap up
It is pretty clear that podcasting is on the rise, and it is brilliant of advertisers to be investing in it to promote their brands. It is a marketing tactic that is growing every day, and its engagement rates are increasing. In a scenario like this, it is difficult for brands to be ignoring podcast advertising. In this article, you must have gotten a fair idea of the podcast CPM rates. I hope this helps.
Our Recommended Tools for Publishers:
Looking to Increase your Ad Revenue:
Get in touch with me for a personalised consultation and increase your ad revenue across native, display, video (instream and outstream), in-app and other verticals. I also assist in customized DFP setup, header bidding, and content creation strategy. My skype id is:
ronniedey
. Feel free to connect!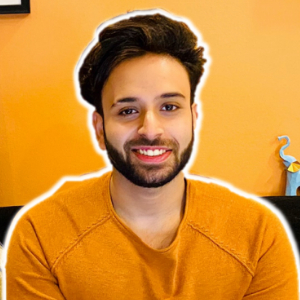 I and my team research various ad networks and can help you increase your overall Ad CPM Rates; so you could rake in more greenbacks with an increased website revenue. I am just a mail away, so reach out to me if you want to tap into the power of the online publishing business with me. mail: [email protected]