The internet has opened up a vast world of digital marketing opportunities for marketers. Digital marketing has grown immensely and changed over time. Over the years, it shifted from desktop to mobile, which was pouring both attention and investments into mobile advertising. Big companies and startups are allocating huge amounts from their budget into advertising. A significant portion goes to mobile advertising because the latest trend indicates that users spend most of their time on mobile devices. Given that, publishers and advertisers are focusing more on mobile ads. Admob is very well-liked in the mobile ads community. It has a massive pool of advertisers which helps it have very competitive CPM rates. Its eCPM and CPC rates are very good for tier 1 countries like the US. AdMob is one of the largest ad networks in the world and makes earning revenue easy with in-app ads, actionable insights, and powerful, easy-to-use tools that grow your app business. Here, we would discuss the eCPM and CPC rates that AdMob offers in the US according to different ad formats.
Publishergrowth: The Revenue Acceleration Platform for Publishers
Blognife is elated to announce the launch of Publisher Growth- a community of publishers that helps you actively accelerate your revenue. This platform assists publishers in growing their traffic and revenue. As publishers, you can share and read reviews of ad networks and hosting companies. You can connect with other publishers to build links for growth and monetization hacks and more. This platform will help you stay up to date with the advertising and publisher ecosystem.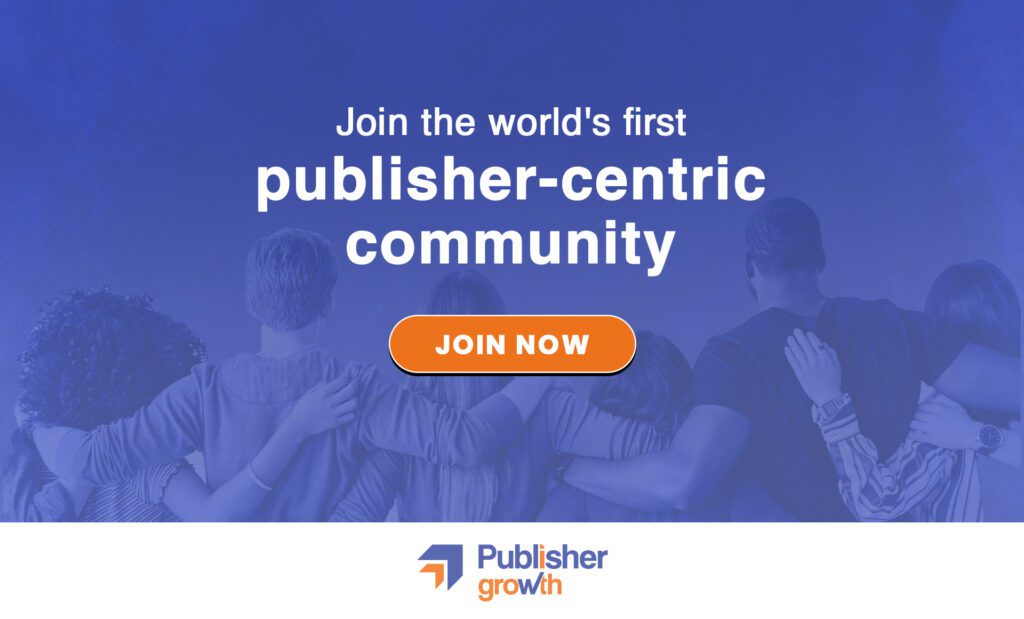 Features:
List of 200+ ad networks to monetize your site across all verticals.
Personalized site audit upon signing up on the platform that can increase your revenue.
Find all upcoming adtech conferences, webinars, and events in one place.
Stay informed with the latest adtech news across the globe.
Admob eCPM and CPC Rates: 2023 Edition
Here, we will focus on the eCPM and CPC rates that have been segmented according to various ad formats that Admob offers.
Admob Banner Ads eCPM and CPC rates in the US
Banner ads are the most straightforward ad format. It is simply just graphic ads, rectangular that stretch across your screen. They are generally image-based and not text-based. They typically contain static or animated images or media placed at high visibility areas on high traffic websites. The banner ads for AdMob are displayed at the top or bottom of your app screen and generally prompt users to download the app. In the app, the ad expands to full screen and fits different screen sizes. The eCPM for banner ads in the US is 85 cents for Android and $1.10 for iOS.
AdMob banner ads eCPM for Andriod in US: 85 cents
AdMob banner ads eCPM for iOS in US: 1.10 USD
AdMob banner ads CPC for Andriod in US: 12 cents
AdMob banner ads CPC for iOS in US: 18 cents
AdMob Interstitial Ads eCPM and CPC Rates in the US
Interstitial ads are the ads that spread across the screen and cover the entire screen interface. They come up at the natural transition points, like if the user pauses the game or is leveling up. These are non-disruptive because the user can choose to either watch it or skip it. Given the fact that they cover the entire screen, they are very engaging. The CPM for Android is 7.5 USD, and for iOS, it is 9 USD.
AdMob interstitial ads eCPM for Andriod in US: 7.5 USD
AdMob interstitial ads eCPM for iOS in US: 9 USD
AdMob interstitial ads CPC for Andriod in India: 20 cents
AdMob interstitial ads CPC for iOS in India: 25 cents
AdMob Rewarded Video Ads eCPM and CPC Rates in the US
Rewarded video ads are one of the most famous ad formats in the gaming world. They are fantastic for both the publishers and the advertisers. They are integrated well into the apps. It follows n exchange system, like a barter system where the consumers are rewarded with something on watching the entire ad. They get an extra life or level up or are given points. This manner of monetization is excellent because the messages are sent across to the users, and the leads are converted more straightforwardly. The users love these ads because they are getting something in return. The eCPM for Android is 13 USD, and for iOS, it is 18 USD.
AdMob rewarded video ads eCPM for Andriod in US: 13 USD
AdMob rewarded video ads eCPM for iOS in US: 18 USD
AdMob rewarded video ads CPC for Andriod in US: NA
AdMob rewarded video ads CPC for iOS in US: NA
AdMob Native Ads eCPM and CPC Rates in the US
Native ads are very well integrated into the content and are so cohesive that they seem like a part of the content. Some of the popular examples you might have come across are sponsored ads, recommended posts suggested for you, or such that you might come across while scrolling on Instagram or Facebook. They have an eCPM of USD 1.0 for Android traffic and USD 1.40 for iOS traffic.
AdMob native ads eCPM for Andriod in US: 1 USD
AdMob native ads eCPM for iOS in US: 1.40 USD
AdMob native ads CPC for Andriod in US: 15 cents
AdMob native ads CPC for iOS in US: 20 cents
AdMob App Open Ads eCPM and CPC Rates in the US
A very special ad format, Open ads are for the marketers who wish to monetize their load screen. These are shown while the apps are being brought to the foreground, and the users can shut it at any time. They also have a little branding that makes it clear that the user is in your app.
How to increase Admob eCPM and CPC Rates for USA?
To increase the Admob eCPM and CPC rates, you can adopt some straightforward tricks and tricks.
One of the easiest ways to increase your CPM and CPC rates is to publish your app in the first-tier countries and getting traffic from there. Then, focus on the ad formats, which will generate a lot of CPM, like interstitial ads. Finally, try several ad formats and see how they affect your revenue.
Try to play with a lot of different ad formats. Some developers place an ad somewhere and let it be there for a very long time. Do not do that. Experiment with different placements and see what is working. If you let it be there for a very long time, users start to ignore it. So, you will lose out on potential revenue.
You can make it custom and tell AdMob that you only want to show an ad unit in general if the eCPM is at a specific price or higher or only want to show ads in a particular country if the eCPM is at a certain threshold or more increased. It might lower the ad blindness and fill rate but also increase the clicks on high-value ads.
Allowing multiple networks to bid in real-time and display the highest CPC or CPM ad can be lucrative. Make sure to use mediation always.
The ad community of Google is intense. This is a highly suggested ad community because of its high CPMs and 100% fill rate. They have very easy optimization, and you can start quickly. This CPMs mentioned above are aggregated because many metrics affect the CPM and the CPC of different ad formats. They change based on geographical locations, structures, niches, and more. The best-paying niches would be technology, eCommerce, and such. Admob is an excellent ad network that you can entirely rely on; although many metrics affect it, they have pretty good eCPM and CPC rates.
Our Recommended Tools for Publishers:
Looking to Increase your Ad Revenue:
Get in touch with me for a personalised consultation and increase your ad revenue across native, display, video (instream and outstream), in-app and other verticals. I also assist in customized DFP setup, header bidding, and content creation strategy. My skype id is:
ronniedey
. Feel free to connect!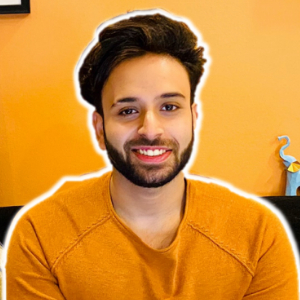 I and my team research various ad networks and can help you increase your overall Ad CPM Rates; so you could rake in more greenbacks with an increased website revenue. I am just a mail away, so reach out to me if you want to tap into the power of the online publishing business with me. mail: [email protected]